In This Issue...
---
The Atlanta Police Department's Crime Prevention Specialist, Michelle Anderson, is hosting a Zoom on Thursday February 25th from 11:00 to 12:30, for our neighbors to ask questions and engage in conversation.  There is no agenda or planned speech, it is just a chance for us to ask questions about crime prevention in our neighborhood.  
To join this meeting on February 25, just insert this URL (https://bit.ly/3qdQSsB) to sign in to the zoom call.  During the call, you may enter questions via chat.
---
 Almost Gardening Season! (But Not Quite!)
Written by: Patricia Stern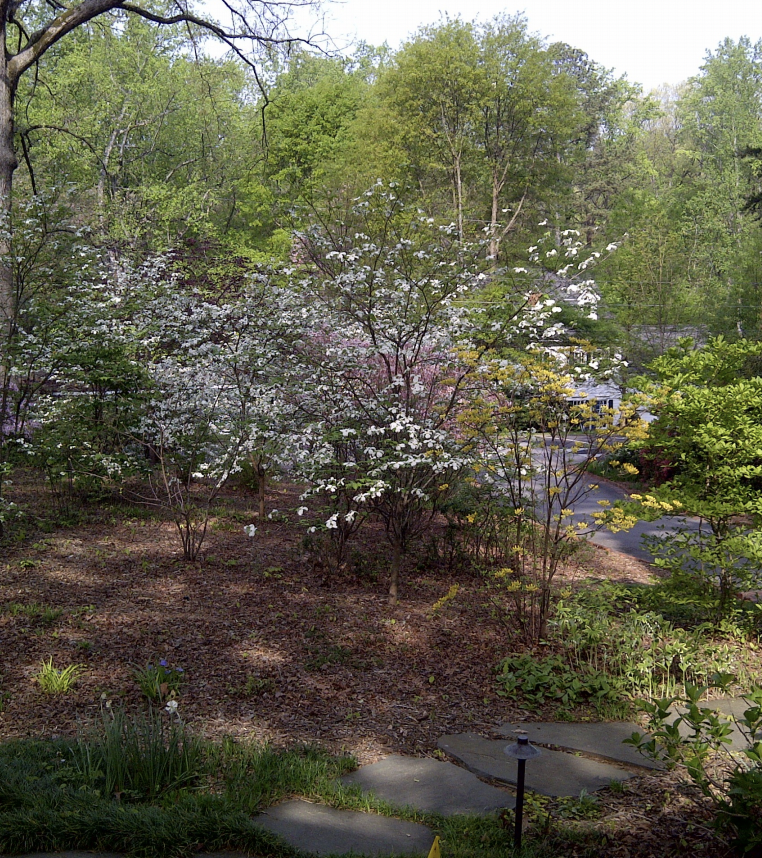 If you are like me, you anxiously await spring every season.  The first spring-like weather, like the sunny day in the 60's we had last week, has made you want to rush to Pike's and get planting.  Wonderful!  But!  Stop.  Breathe.  And don't fill your cart with plant goodies (yet...).  These intermittent warm days are what I call Spring Teasers:  they will come often and with more frequency over the next two months, but cold snaps will also be frequent and can ruin your beautiful new plantings and lead to a bummer of a gardening experience if you "push the season" too hard.  Plant sellers know the enthusiasm warm spring-like weather engenders in purchasers and will have their shelves stocked with alluring but tender plants well before their best planting dates.  The calendar is the best way to decide when to plant. April 24 is Atlanta's last frost date and the date to keep in mind as the "safe date" for planting summer annual flowers and warm season vegetables and herbs (like tomatoes, peppers, basil and zinnias).  If you are risk taker you can plant earlier but risk losing your plants to a late season frost.  I have learned to wait after losing seed grown tomatoes and eggplant transplants a few times.  It's just too painful…
Click here to get tips on how to Plan and Prepare for your Spring garden
---
A Bee Habitat Right in our Neighborhood!

Livable Buckhead, Doc's Healing Hives, and Buckhead Rotary Club are developing a bee habitat at 684 Mountain Drive, located right next to Mountain Way Common Park. This local Buckhead community park will soon serve as an amenity to PATH400 and the bee habitat, which will include bee hives and a pollinator garden, will serve as an educational opportunity to showcase how vital bees are to our ecosystem. Bees are necessary for the preservation of ecological balance and biodiversity in nature. They provide one of the most recognizable ecosystem services—pollination—which is what makes food production possible.
Volunteers have established the base for the pollinator garden that will help feed the hives once they are put in place.  A fence has been constructed around the hive parameter to protect the hives and the gardens
Later in the spring the garden will be planted and the hives placed.  So keep your eye out for the development of this very unique North Buckhead feature.  
---
Help Us Improve our Sidewalks
Written by: Peter Rogers

                                              Before                                                                                                   After
In the interest of im­­­proving neighborhood walkability and pedestrian safety, I am surveying the condition of North Buckhead paths and sidewalks. The results are being documented as Tableau Viz which is available on the internet at https://public.tableau.com/shared/PK7N25CCY
The site contains a map indicating what I believe are all the interconnected paths and sidewalks in North Buckhead. Sidewalks are shown as blue lines and paths as green lines. I have identified over 350 problem spots indicated by red circles on the map. Hovering over a sidewalk or path will show the name of the walkway and hovering over any of the red will show a photo and description of the problem spot. 
If you know of any interconnected sidewalks or paths which I have missed, please let me know as I have not yet surveyed all of the sidewalks. In particular I am missing parts of Roswell, Peachtree-Dunwoody, Piedmont, Peachtree, and Brookhaven Springs Roads.  If you are interested, I would appreciate it if you took a nice walk and photo documented any problem spots you find on these or any other walkways.  If you email me ([email protected]) copies of these photos in jpeg or png format, which contain GPS metadata, I can incorporate them into the app.  Photos taken with an IPhone work well.  I plan to add a prioritized list of needed additional sidewalks and repairs to the app in the future.
Editors Note: Please join NBCA to help us improve our neighborhood with projects like this one.