NBCA BOARD OF DIRECTORS
Board meetings are open to all NBCA members in good standing (meaning that dues are paid). NBCA holds Board meetings approximately monthly and the schedule is shown in the "Calendar of Events" under the "Events" tab. All NBCA board meetings are currently held via Zoom. If you would like to attend or present, please email Robert Patterson at [email protected] at least 48 hours prior to the meeting to receive Zoom information and, if desired, to be included on the agenda.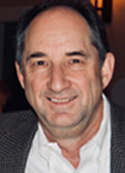 Robert Patterson (President) has lived in North Buckhead since 1986, first on North Ivy Road and since 2002 on Loridans Drive. Robert is President of CityLife Development Partners, focused on intown commercial development opportunities.  He has a particular interest in improving North Buckhead's livability through calming traffic and enhancing sidewalks, bike lanes, transit and greenspace.  Robert, a native Atlantan, received a degree in Urban Studies from Brown University and an MBA from Stanford University. Robert's wife Susan worked for twenty years to "preserve land for people" at the Trust for Public Land. Her work helped save abundant land along the Chattahoochee River, create Old Fourth Ward Park, build Cook Park, open many school yards as community greenspace, and numerous other projects.  Both of their children attended Sarah Smith Elementary School.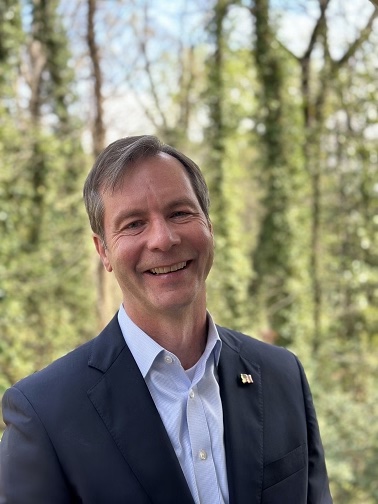 Monte Jackson (Treasurer/Secretary) Monte moved with his wife Barbara and daughter Catherine from the New York City area to the North Buckhead community in January 2001. Monte is a portfolio manager at Builder Investment Group, Inc., a registered investment advisory firm serving the Atlanta area for over 40 years and is a member of the CFA Society of Atlanta.  A native of Oklahoma, Monte graduated from Oklahoma State University with a degree in finance and completed the Chartered Financial Analyst designation in 2004.
Monte and Barbara have enjoyed raising their two children in the North Buckhead community. Both kids attended Sarah Smith Elementary and graduated from Marist School.  Monte coached many levels of sports at Northside Youth Organization where Barbara has served as Director of Marketing for over 12 years.  
Monte's hobbies include traveling, working out at Titus, golf and cooking.  His passion for cooking led him to recently join the Les Marmitons Sandy Springs chapter, a gastronomic and social club.
 Jim Sibley (Zoning Committee Chair) was born and raised in Atlanta and moved to his present home on Loridans in the early eighties. He and his wife, Jane (a Pace Academy art teacher for 30 years), raised two children, a son and daughter. Both also live in Atlanta.
Jim graduated from St Lawrence University, married Jane, spent two years in the Army, returned to Atlanta and earned a master's degree in real estate from Georgia State in 1974.  His career was in commercial sales and leases until 2005 when he joined Habitat for Humanity in Atlanta as the Real Estate Director. Over the next 11 years he acquired 800+ lots for Habitat families, retiring in 2016. In addition to working on the board of NBCA, he is involved in his church, St Anne's Terrace, and enjoys golf and bridge.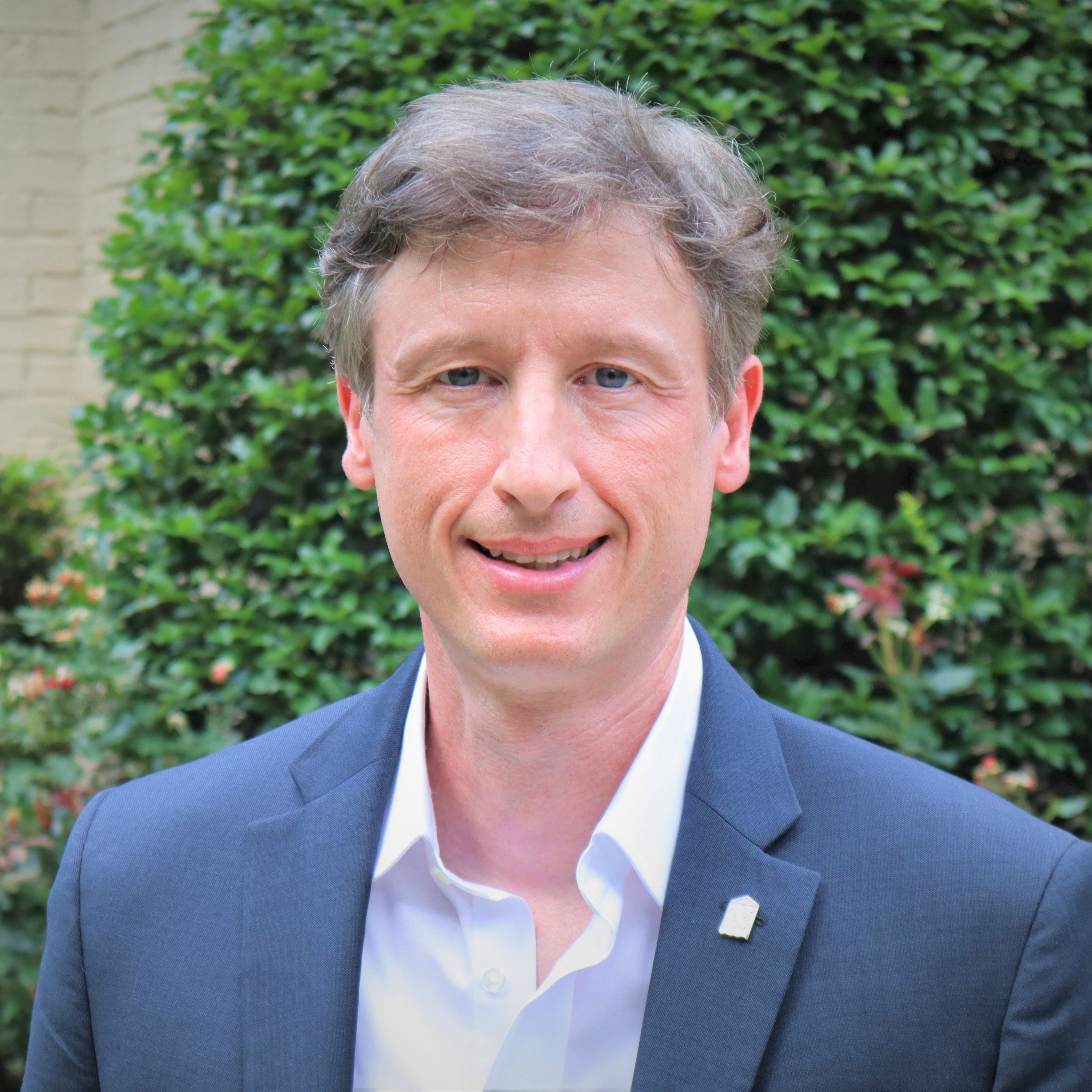 John Patrick (Zoning Committee)  John W. Patrick has have lived in North Buckhead since 2004. He has been married to his wife Katherine for 16yrs and he has a son Jack who is 10yrs old. John, Katherine, and Jack attend Peachtree Presbyterian Church, where they lead youth programs. In addition, John is a Stephen Minister caring for men that need someone to talk to.  

John is passionate about Boy Scouts. He is the Cub Scout pack leader at his son's school, and he has been an assistant scoutmaster at St James United Methodist Church for the past 15+ years. John also loves raising money for CURE Childhood Cancer, where he supports a friend who lost a child.  

Professionally, John has been with Harry Norman Realtors for over 20 years where he has consistently been a leader and in the top 10 of the office.
 Judy Hauser (Community Relations Committee Chair) Judy Hauser (Community Relations) has lived in North Buckhead since 1997 on Wieuca Rd with husband Bill.  A native of San Antonio, Texas, Judy a RN has a BSN from Texas Woman's University and a MPH (Master of Public Health) from Boston University. She works in various aspects of clinical research. She has a particular interest in improving North Buckhead's livability through calming traffic, safety, sidewalk improvement and greenspace.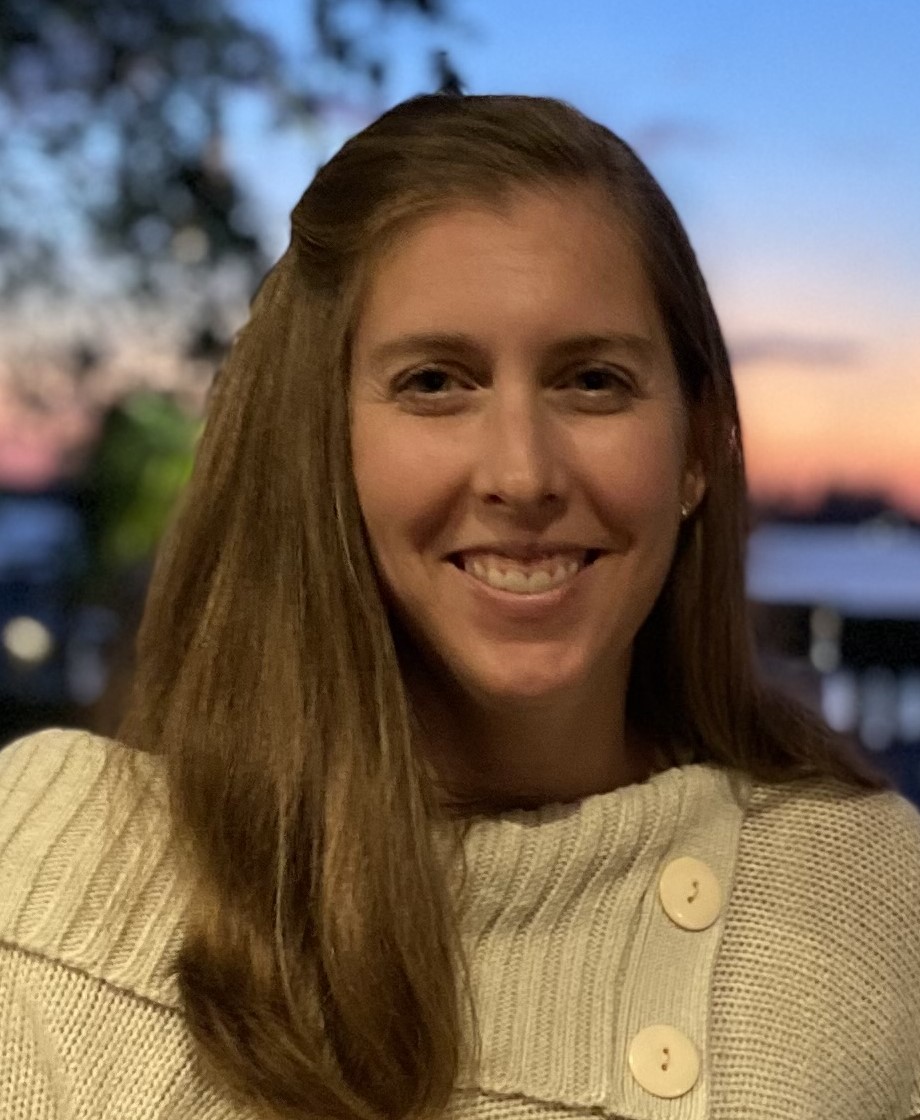 Katie Goodwin (Social Committee Chair) Katie and her family moved to North Buckhead in 2013. She met her husband, Eric, at Georgia Tech and after moving out of state for a while, they happily settled back in Atlanta in another area of town. When looking for a home with their young family, they searched for a family neighborhood that was walkable, convenient and friendly. They love calling North Buckhead home!
Katie holds a degree in Industrial Engineering from Georgia Tech. She is actively involved in her church, volunteers at Atlanta Classical Academy, and serves on the board of the Roxboro Valley Swim and Tennis Association. In her spare time she can be found spending time with family, walking her dog, Rocket, around the neighborhood, reading great books and enjoying beautiful music. She is excited to get more involved with NBCA!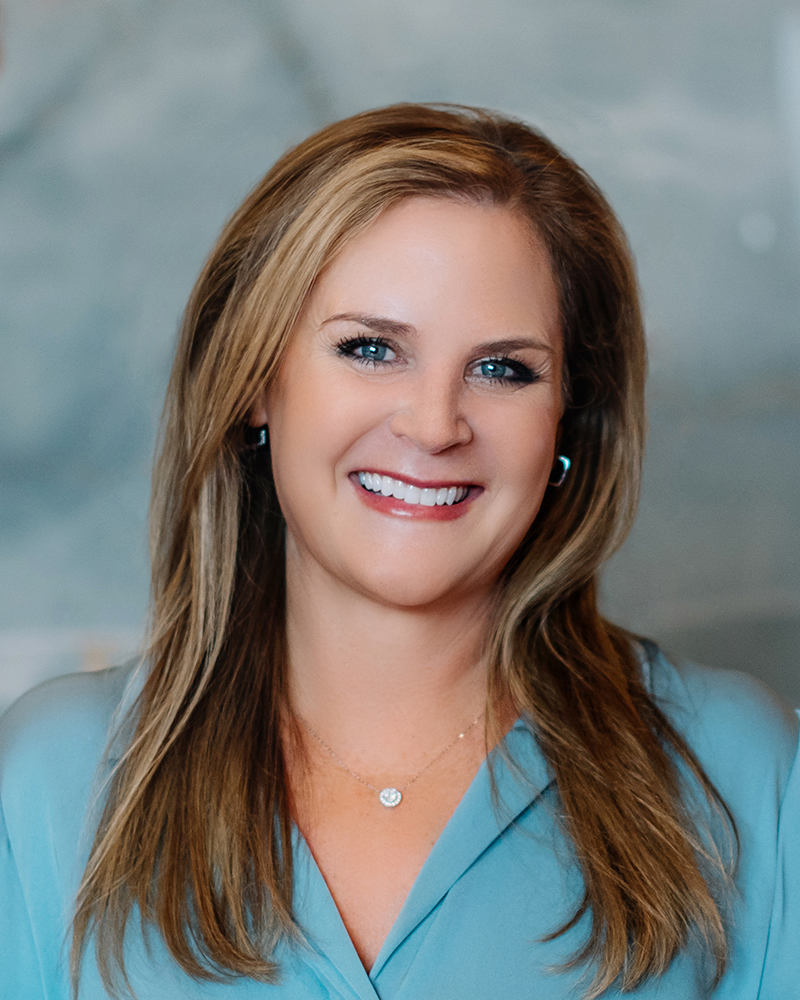 Laura Dew (Communications Committee Chair) Laura has lived in various communities in Atlanta for nearly 30 years has been in her current home in North Buckhead since 2014.  She loves taking advantage of the local parks, walking on PATH400 and attending local events near her neighborhood during leisure time.  Her daughter is a student at North Atlanta High School where she is involved in numerous athletics throughout the year.  Laura has been a residential real estate agent for 20 years and is affiliated with Atlanta Fine Homes Sotheby's International Realty.  Prior to that, she was in the media industry as a radio advertising account executive and sales manager.  As a graduate from Florida State University with a Communications and Advertising degree, she is enjoying her membership at NBCA representing the Communications board of directors.
 Matt Oja (Signature Streets Chair)  Matt moved to North Buckhead in 2014 after living in several other Atlanta-area communities. Originally from Cedar Rapids, Iowa, Matt moved to Atlanta in 1980 right out of college. He spent most of his career with technology companies as a senior executive in client delivery, emerging markets, and marketing roles. In 2019 he opened Old Ivy Associates LLC, a management consulting firm focused on utilities and telecommunications industries.
Matt and his wife Gail have two adult children who also live in greater Atlanta, and they were recently blessed with their second granddaughter. Matt is keen to maintain and improve the high quality of residential life in North Buckhead and has been a member of the NBCA since they moved to the area.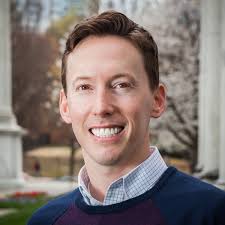 Nicholas Parker (Membership Committee Chair) is Survey Director in the Research Department at the Federal Reserve Bank of Atlanta.  He works primarily on business survey design and methodology, including questionnaire design, cognitive testing, and usability testing as well as the analysis and communication of survey results to policymakers, researchers, and the general public.  He also provides methodological and analytical support for the data collection efforts, including those conducted by the Atlanta Fed's Regional Economic Information Network.  Parker earned a bachelor's degree in economics from the University of Tampa and continues to pursue graduate studies in survey methodology and data science at the Joint Program in survey Methodology at the University of Maryland.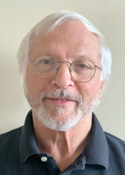 Peter Rogers (Sidewalks Action Team Leader) is a native New Yorker and all along the East Coast before settling in Atlanta in 1983. He has lived at Park Avenue since it opened in 2001 and became a member of NBCA shortly thereafter.  He has been a professor of mechanical engineering at Georgia Tech since 1983 and the Rae and Frank H. Neely Chair from 1993 until his retirement in 2014. He has a bachelor's degree in Physics from MIT and a PhD from Brown. He continues his research in underwater acoustics, marine bioacoustics and medical ultrasonics at Georgia Tech as Neely Professor Emeritus.  He has three children and six grandchildren. He was a member of the Board of Directors of the Park Avenue Condominium Association.  On the NBCA Board he focuses on neighborhood crime and pedestrian issues. 
Robert Sarkissian (Traffic Committee Chair) has lived in North Buckhead for twenty years, after relocating from Northern California. A native of New Jersey, he and his wife Erica reside on Old Ivy Road with their daughter, Annabelle, a recent graduate of North Atlanta High School. Robert is the Director of Aerospace and Defense for Cadence Design Systems and holds a degree in Physics from Florida Tech.  
Robert has served as the chair of the NBCA Traffic Committee for the last seventeen years. He actively participates in initiatives intended to make our neighborhood pedestrian and traffic friendly. Twenty years ago, he helped pioneer the use of advanced statistical simulation methods to model and predict traffic behavior for the State of California. He is actively investigating the impact of new technologies that will lead to autonomous and networked automobiles. He is an advocate for measures to influence and enforce adherence to reasonable speed limits in and around our neighborhood. He is currently the Treasurer of the North Atlanta High School PTSA and recently served as a neighborhood representative on Sarah Smith Go-Team governance.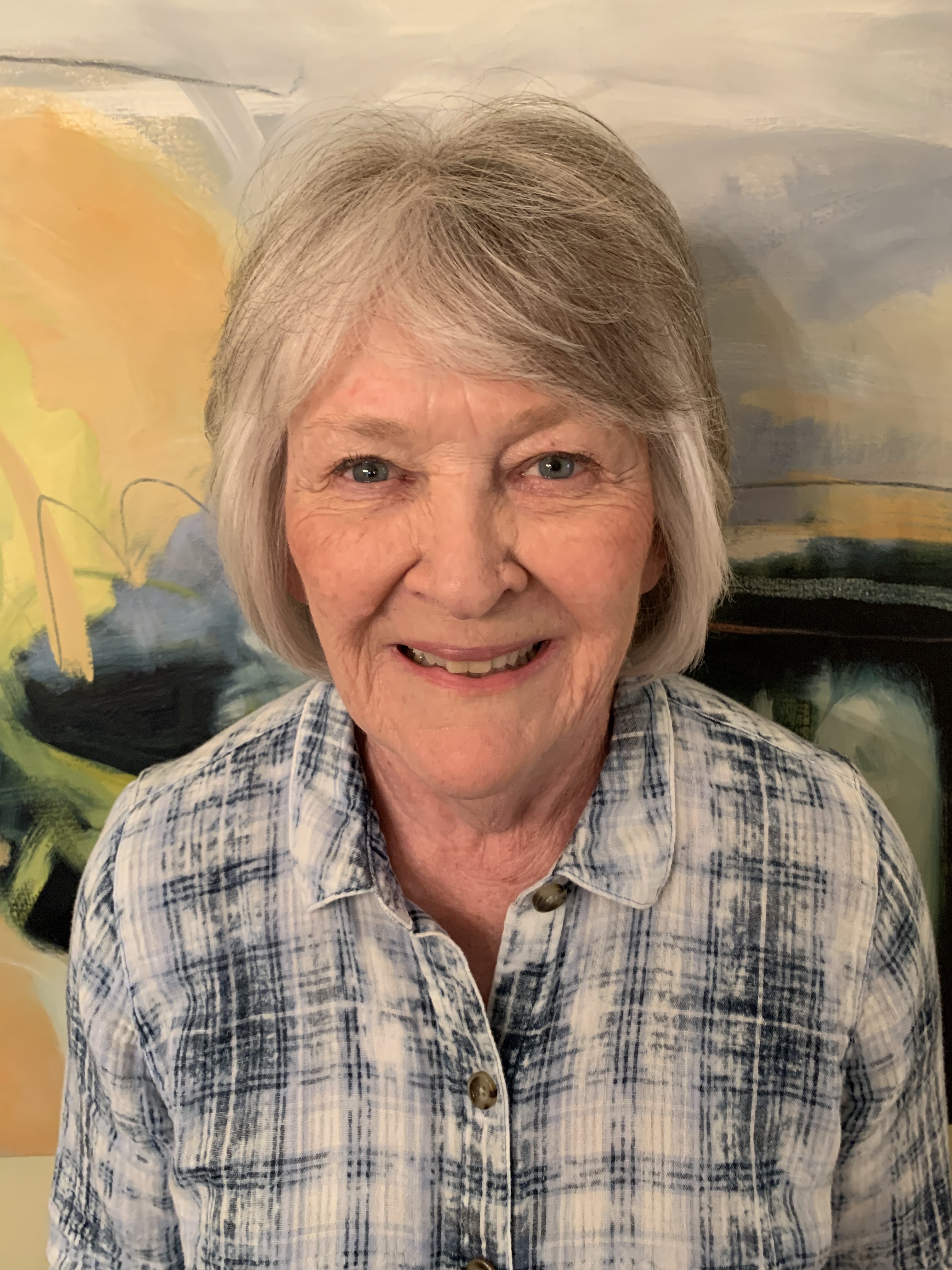 Susan Loeb (Beautiful North Buckhead Committee Chair) Susan Loeb lived most of her life in New Orleans, moving to North Buckhead in 2005 after Hurricane Katrina. An artist and a teacher (now retired) she has always enjoyed nature and being outdoors. Soon after moving here she discovered Blue Heron Nature Preserve. She joined the preserve and obtained a plot in the community garden, where she continues to spend time. She became a Master Birder through Georgia Audubon and a Master Naturalist. Her husband, Charles, served on the board of Georgia Audubon. Between them they have six children and twelve grandchildren. They live on Ivy Chase and welcomed the opening of Path 400 nearby.