Almost Gardening Season! (But Not Quite!)
February, 2021
By: Patricia Stern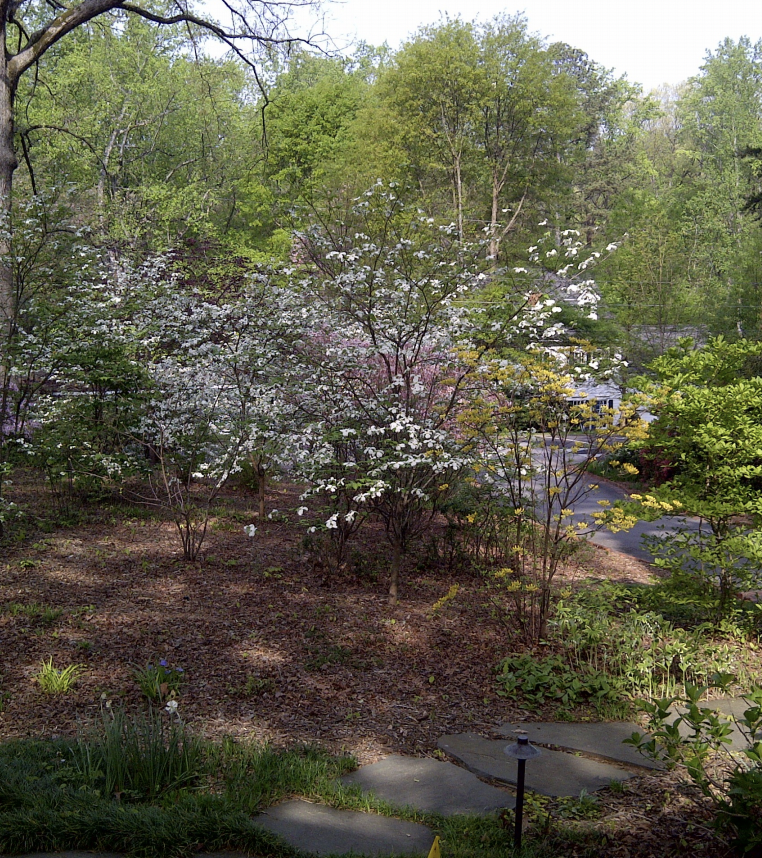 If you are like me, you anxiously await spring every season.  The first spring-like weather, like the sunny day in the 60's we had last week, has made you want to rush to Pike's and get planting.  Wonderful!  But!  Stop.  Breathe.  And don't fill your cart with plant goodies (yet...).  These intermittent warm days are what I call Spring Teasers:  they will come often and with more frequency over the next two months, but cold snaps will also be frequent and can ruin your beautiful new plantings and lead to a bummer of a gardening experience if you "push the season" too hard.  Plant sellers know the enthusiasm warm spring-like weather engenders in purchasers and will have their shelves stocked with alluring but tender plants well before their best planting dates.  The calendar is the best way to decide when to plant. April 24 is Atlanta's last frost date and the date to keep in mind as the "safe date" for planting summer annual flowers and warm season vegetables and herbs (like tomatoes, peppers, basil and zinnias).  If you are a risk taker you can plant earlier, but risk losing your plants to a late season frost.  I have learned to wait after losing seed grown tomatoes and eggplant transplants a few times.  It's just too painful…
So now that I have thrown just a bit of cold water on your spring planting readiness, what can you do on these first beautiful Spring Tease days (and indoors on some of the long rainy days also).  The answer is lots!  So I will propose a plan of action for you to soak up all the pent-up Spring energy and ensure you have lots of gardening joy this season.
February and March are great months to Plan and Prepare
Everyone's process is different here; but on the first warm days I start with a good walk around my yard and community garden plot and think about the current state of the space and my hopes and dreams for the upcoming season.  This can include new plants I want to try, new spaces I may want to grow in, evaluating things that didn't work out for me last season (and why), etc.  I also take a hard look at the condition of the existing gardens and plan my activities for the next two months.  If you, like me, did not clean up last year's gardens, now is a great time to opportunistically do so when some nice days come our way, cutting back perennials, weeding and applying top dressings of soil amendments (bagged manure and/or compost) and mulching.
It is also a great time to leaf through seed catalogues and order seeds if you enjoy planting from seed, (Johnnyseeds.com is a great resource with wonderful growing information), research perennials and ornamental shrubs on-line, and find and purchase window boxes, large containers, and good quality outdoor planting mix for container gardens.  A note of caution here: make sure you use big containers and have ready access to water as most pot gardens will require daily moisture in summer.  Also, make notes as you start enjoying neighbors' spring daffodils, tulips, etc.  The best time to order fall-planted bulbs is now while availability is good; they will be shipped in the fall at the correct planting time (make sure you have identified and "reserved" some space for them).  Try Colorblends.com or BrentandBeckys.com for these.  If you want to try your hand at cut flower (aka hybrid tea) roses, EdmundsRoses.com is a good source. Roses can be planted in mid-late March.  Dahlias, a little trickier to grow, but so worth it, can be ordered now, (try Swan Island Dahlias, Dahlias.com), and planted at the same time as summer vegetables and flowers (April 24, remember?).
Okay, that's enough for now!  Look for my next edition in the next Neighborhood News