In This Issue...
---
2021 NBCA Board Meetings - All NBCA Members Welcome!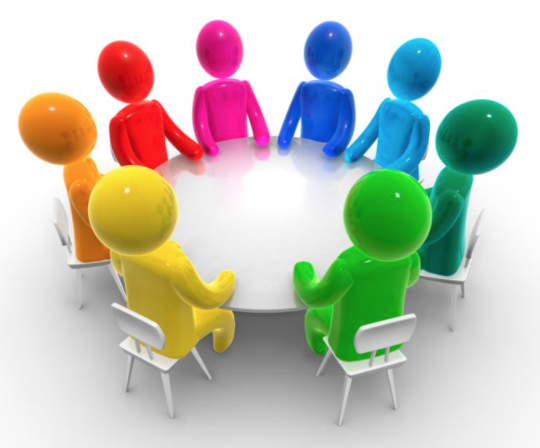 The NBCA Board meets approximately monthly, typically on the fourth Monday of the month.  The NBCA Annual Meeting is in March.  Please find the dates for the Board Meetings and for the NBCA Annual Meeting below or in the online calendar at www.nbca.org. 
Meeting Schedule 
All meetings are at 6:30 PM via Zoom (until we can again meet in person)
Jan 25
Feb 22
Mar 23 - Annual Meeting
Apr 26
May 24
Jun 28
Jul 26
Aug 23
Sep 27
Oct 25
Dec 6
Who is Invited to Attend Board Meetings?
All NBCA members in good standing are welcome to attend.  While, per the NBCA Bylaws, only NBCA Board Members may participate in any discussion or deliberation, members may present their views during the public comments period of each meeting.  
Committee Meetings 
Most of the in-depth discussion on important topics impacting our neighborhood takes place in Committee meetings, which are also open to members.  Committee meetings are generally the best forum for active member participation.  Please see the Committee list on page three of the current NBCA Magazine and email the Committee Chair to learn about the Committee's meeting schedule.  Click here to download the magazine.  Members are also encouraged to join a Committee to be more fully involved on a longer-term basis.  Please let a Committee Chair know of your interest. 
How to Attend a Board Meeting?
Currently, all Board Meetings and the Annual Meeting will be held via Zoom.  To obtain the Zoom information for a meeting, please send an email to [email protected] by Noon on the date of the meeting.  
---
Blue Heron Looking for Young Conservation Leaders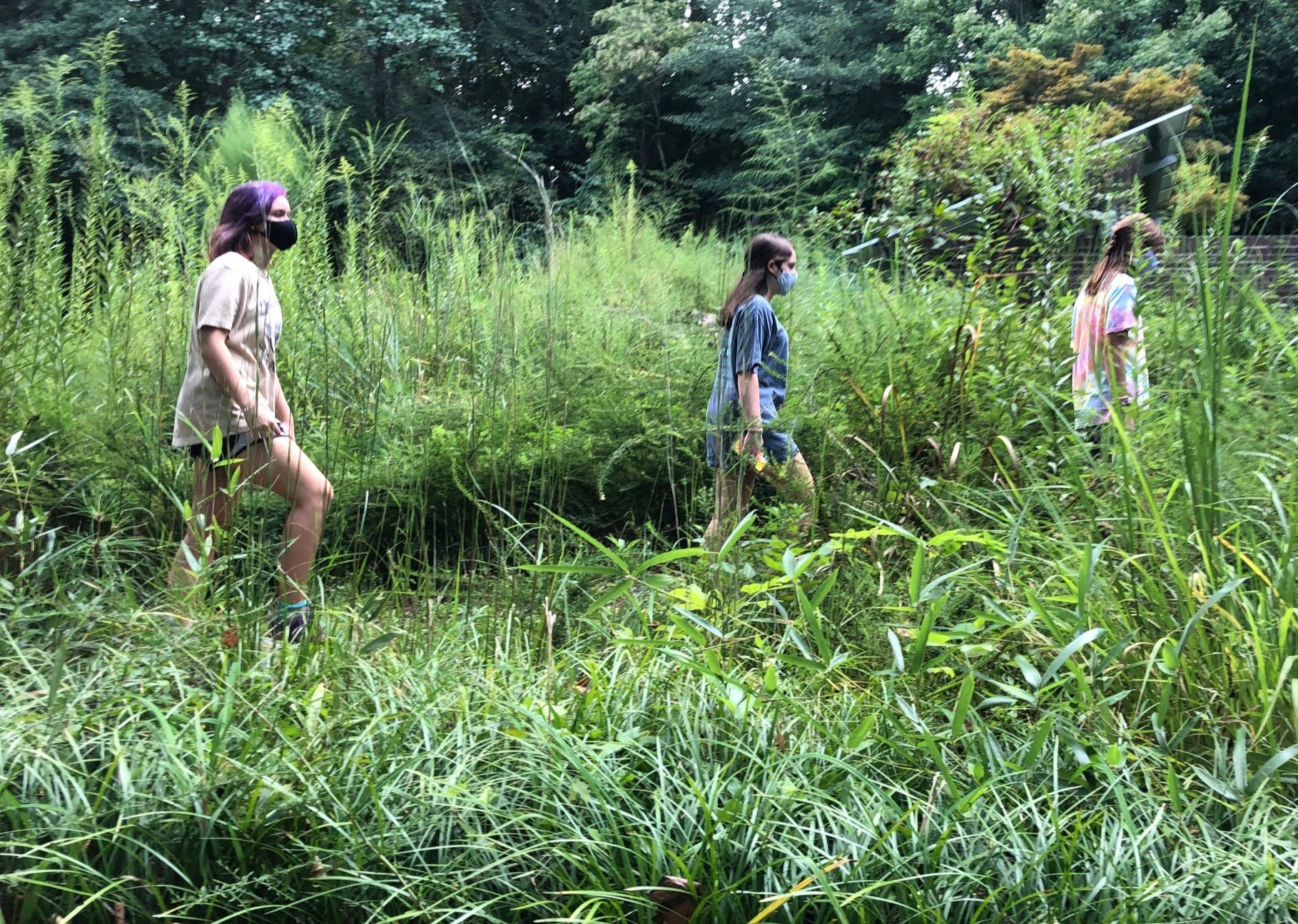 Blue Heron Nature Preserve has been a local and regional leader in conservation for over twenty years. Now, the nonprofit organization wishes to cultivate future conservation leaders with its Youth Conservation Leaders program starting on Monday, January 25th.
In this innovative twelve-week program, teens ages 13-17 will gain holistic knowledge about land, wildlife, water, and energy conservation and build leadership skills at a thirty-acre greenspace in Atlanta, where wide-ranging conservation initiatives have been uniquely embraced for decades. Young people will learn from expert guests and receive guidance from a trained educator to develop self-directed projects at this nature preserve, beloved also as an oasis of education and arts and a sanctuary for health and wellness.
As part of the Blue Heron #SpreadYourWings campaign, Covid-19 precautions for the program include outdoor classes, social-distancing, mask-wearing, and increased sanitization. See https://bhnp.org for more information about Blue Heron Nature Preserve. Register for the Youth Conservation Leaders Program at: http://bhnp.org/ycl
---
We Have An Artist in our Midst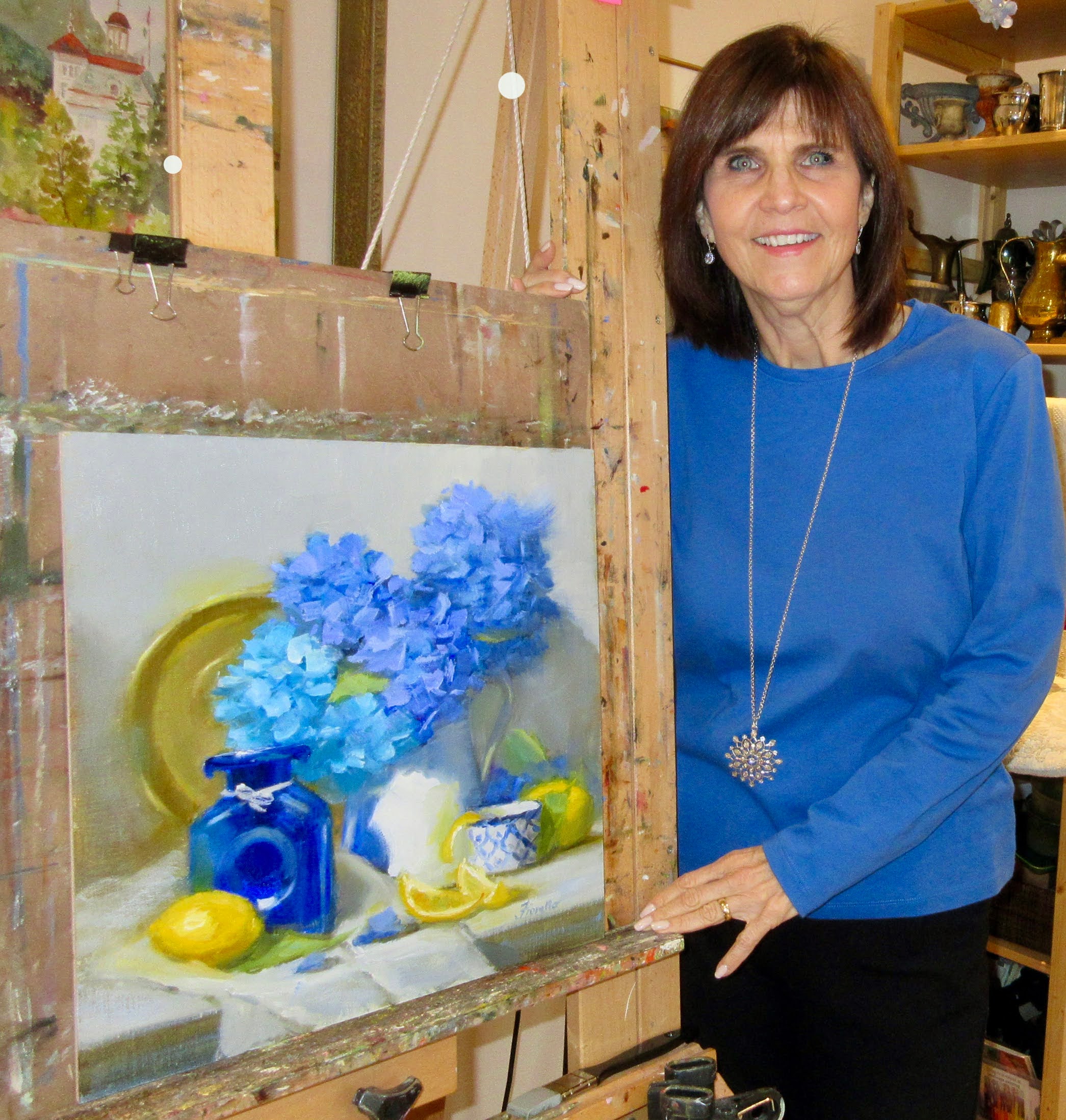 North Buckhead is home to many colorful, creative, and highly accomplished people, one of whom is artist Pat Fiorello.  Pat holds an MBA from Harvard Business School and has taught painting at Monet's Garden in Giverny, France, and she is our neighbor right here in North Buckhead.
A native of Brooklyn, New York, Pat graduated from the State University of New York, where she studied business and psychology.  After attending Harvard and working with Nabisco, Pat moved to Atlanta in 1997 to join The Coca-Cola Company, where she was Vice-President of Marketing.  She lives at Charleston on Wieuca, where she became an original owner in 1997 when the gated townhouse community was built. 
At age 35, after deciding she needed a creative outlet, Pat started teaching herself to paint, later taking courses and attending workshops. She also studied privately with noted artists to develop her artistry.  In 2002, she left corporate life to focus on being a full-time, professional artist.  She also started teaching others. In addition to teaching locally, she has held 20+ international workshops. Aside from teaching at Claude Monet's renowned garden, Pat has especially loved holding workshops in Tuscany and other areas of Italy. During the pandemic, her oil and watercolor classes have been taught online.
Click here to learn more about Pat's painting experiences
---
North Buckhead History
Blue Heron Headquarters Sustainable Before Its Time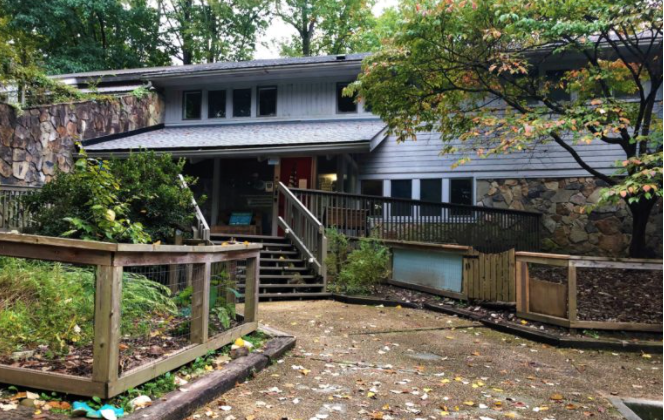 Driving north on Roswell Road towards Nancy Creek, you're likely to notice the Blue Heron Nature Preserve. It's one of North Buckhead's best natural assets, filled with numerous species of flora and fauna as well as several walking trails over it's thirty acres. 
There's a man-made asset nestled just beyond the entrance that you may not be as familiar with -- the headquarters building, providing the operational base for several Blue Heron-connected organizations. It began as something else in 1980, as the following article by Blue Heron's executive director Melody Harclerode explains in an article published in Atlanta Intown this past December.
Click here for the full article
---
Volunteer Opportunity - Little Nancy Creek Park Tree Planting Day
Are you interested in participating in community service in one of our beautiful parks? Trees Atlanta is hosting a tree planting at Little Nancy Creek Park on Saturday, February 6th at 9 a.m.  Volunteer registration is required, so please go to the link below and sign up. Note - This event was originally advertised as January 23rd, but the date has been changed. Thank you!