In This Issue...
---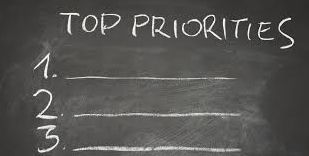 Wow. North Buckhead is an amazing neighborhood. And NBCA, your all-volunteer civic association, is brainstorming and pursuing initiatives to make your neighborhood even better. Much can happen if we all contribute our ideas, time, and talents.
So, what are NBCA's priorities?
1. 
Growing
 the membership base and number of volunteers.  More members and volunteers means more resources and talent to improve your neighborhood.  If you are a member, thanks!  You are already doing your part.  If you are not a member, or your your membership has lapsed, then
Join Now!
 Membership is only $50.  We keep the dues low so that everyone can participate.

2. 

Organizing
 strong, active committees and Action Teams.  We are building our organization to bring focus, continuity, and effectiveness. So please get involved in a committee or Action Team.  How?  See page three of the 
NBCA Magazine
 referenced below.

3. 

Improving
 our neighborhood.  NBCA is pursuing a multitude of important initiatives, from bike lanes to zoning.  For a colorful, easy-to-read overview, see the current issue of 
NBCA Magazine
.  It's awesome.  Just
Click Here
to read all about it.

Thanks for helping make your neighborhood even better.
---
Presidents' Day Activity Ideas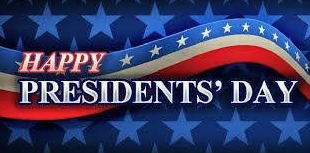 Presidents' Day was initiated in honor of George Washington, then popularly recognized as honoring both Washington and Abraham Lincoln. Today, the third Monday in February has evolved yet again to a celebration of the birthdays and lives of all U.S. presidents (hence the accepted dual spelling with Presidents' and Presidents).
While you may still be puzzled about what this day is really for, many of you will have this day off and might be in need of something different to do. We've collected a short list of in-person and online activities with links. Some have fees ($) while others are free.
Some of the activities listed on AllEvents website: 
https://allevents.in/atlanta/presidents-day?ref=amp-similar-scat
"Virtual Madam Vice President", February 15, 5-6 pm EST - Learn about Kamala Harris's historic new role as Vice President of the USA.
"Presidents' Day Weekend: President Grant and First Lady Julia Meet With American Citizens of 2021 and Answer Their Inquiries", February 15, 8 pm EST - Meet the 18th President Ulysses S. Grant and First Lady Julia D. Grant.
"Presidential Suite: A Conversation with Ted Nash", February 15, 12:30 pm EST - In honor of Presidents' Day, listen to jazz composer Ted Nash, speaking about his GRAMMY Award-winning album, "Presidential Suite." For the album, Nash transcribed the speeches of eight world leaders -- including Lyndon Johnson's "American Promise" speech -- for their actual musical pitches and created themes, placing them into contexts that embrace the speakers and the location and era of the speeches.
---
Celebrating Black History Month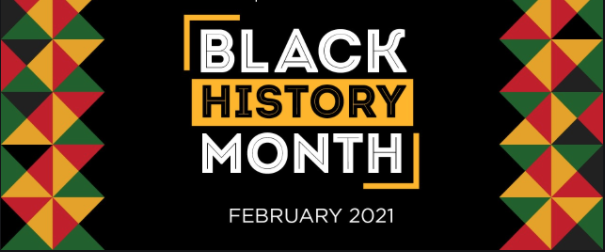 With a rich African American history throughout the city, there's no shortage of ways to celebrate Black History Month in Atlanta this February. Here are just a few ideas: 
View personal papers and other items of Dr. Martin Luther King, Jr. at his namesake gallery at The National Center for Civil and Human Rights. Admission is free in February thanks to a grant from the Coca-Cola Foundation. Due to COVID-19, you must secure admission tickets online in advance. Can't currently visit in person? Take a virtual tour of the center instead.


Stroll the African American Grounds at Oakland Cemetery to view the final resting place of pioneering Black citizens of Atlanta, including William Finch, one of Atlanta's first African American city councilmen; Bishop Wesley John Gaines and Julia A. Gaines, pastor and First Lady of Big Bethel A.M.E. Church; and Maynard Jackson, Atlanta's first African American mayor. While the guided tours are full, you can visit the cemetery on your own any day from dawn to dusk. Dogs on leashes are welcome. 


See history from the African American perspective at The APEX Museum. The Museum is open Saturdays, from 11 a.m. to 3 p.m. Purchase timed tickets online. 
Find more ways to celebrate Black History Month here: https://www.ajc.com/events/ways-celebrate-black-history-month-atlanta/g8wjWjbNelaHA5CtR3ihJK/
---
Making Wieuca a Signature Street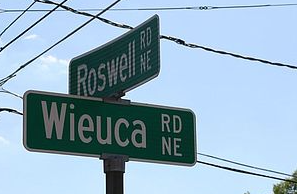 One big idea for North Buckhead is to make Wieuca our signature street.  
Why is Wieuca so important? Well, for starters, Wieuca is our single longest street.  It connects us to Downtown Buckhead at one end and to Roswell Road at the other end.  Whether one is going to a fancy restaurant in Downtown Buckhead or going to a quick-serve restaurant on Roswell Road, it's the way to get there.  
It's also an historic street.  It's on all the old maps.  Was it really named by an early local leader for his three daughters Wilma, Eunice, and Catherine?  Some say yes, some say no.  But it's the story that we're going with. 
Click here to read about the ideas for Wieuca Road on page 10 in the NBCA Magazine and how you can get involved.  
Join NBCA to contribute toward this effort.   
---
Celebrate Heart Health Month with Fulton County Board of Health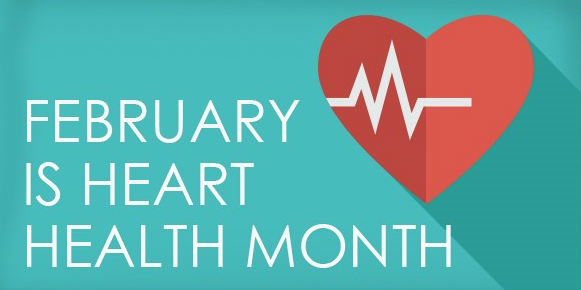 According to the CDC every 36 seconds someone dies from cardiovascular disease.  Because heart disease is the leading cause of death in the United States, Fulton County Board of Health will observe February as Heart Health Month.  Throughout the month they will organize various activities aimed at: 
Raising awareness and cardiovascular diseases, ricks factors, and preventative efforts

Encouraging and supporting Fulton county residents efforts to adopt healthy lifestyles 

Providing resources to support healthy lifestyle choices
See links below to learn about, and register for, the Heart Health programs planned in February.  
Prevent T2

Did you know that there are many people who are on the

path to developing diabetes and do not know it? CDC's

PreventT2 is a multifaceted program that provides participants

with a wide variety of easy-to-follow strategies to prevent or

delay the onset of type 2 diabetes.

Sat. Feb 6 (10:30am-12pm) https://bit.ly/36fBgN5

 

Freedom from Smoking

Developed by the American Lung Association, this eight-week

smoking cessation program teaches participants to set a quit date, build a quit plan and learn how to stay smoke free!

Sat. Feb 13 (12-1:30pm) https://bit.ly/3ooGsVc

 

Healthy Body, Healthy Heart:

This session covers different strategies on how you can have a healthier

heart by learning making healthier lifestyle choices.

Tues Feb 16 (12-1:30pm):

 

Tues Feb 23 (12-1:30pm):

It Takes More than just a Healthy Body to have a Healthy Heart:

Did you know that ongoing stress and lack of social support can increase your risk for an unhealthy heart? This session provides strategies on how to manage stress and help attain social support in your health journey.

Thurs Feb 18 (12-1:30pm):

 

Thurs Feb 25 (12-1:30pm):