Plant Native Plants in Your Garden to Provide a Feast for Birds
By Dottie Head, Georgia Audubon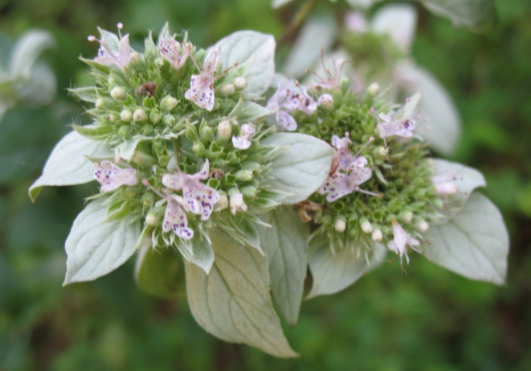 Interest in birdwatching soared during the pandemic as many people discovered the joy of the birds right outside their windows. Unfortunately, a recently released study (www.3billionbirds.org/)  published in the journal Science revealed that nearly 3 billion birds —or one in four birds— have disappeared from our landscape in the past 50 years. The disappearance of even common species indicates a general shift in our ecosystems' ability to support basic birdlife. But there's good news, too. For species that have received conservation funding and attention, like waterfowl, hawks, and eagles, numbers have increased dramatically. Birds are resilient, and they can rebound with our help.And there are several steps that we can take to help #BringBirdsBack.
One of the easiest and best things you can do to attract birds to your yard is to plant a variety of native plants. Birds and native plants go together thanks to millions of years of evolution. Native plants produce fruits and flowers on which birds feed, and in return, the birds spread the plant's seeds far and wide, supporting an entire ecosystem.
Native plants are also important hosts for protein-rich native insects, like caterpillars, which nesting birds need to feed their growing chicks. Did you know that 96 percent of land birds feed insects and spiders to their chicks? A single nest of chickadee babies may scarf down as many as 9,000 caterpillars before they leave the nest. Native tree species are better for birds because they host many more caterpillars; native oaks support more than 550 kinds of butterflies and moths. Non-native Ginkgo trees… only five, according to Dr. John Rowden, director of community conservation for National Audubon. 
Georgia Audubon is building places where birds and people thrive and, as such, we are committed to building a network of bird habitat across Georgia, from the mountains to the coast and everywhere in between. We have a robust habitat restoration program, a Wildlife Sanctuary Certification program, bi-annual native plant sales, and we also work to educate people about the critical connection between native plants and birds.
Growing bird-friendly native plants at home is an easy way to invite birds into your yard. Fall and spring are the best times of year to stock up on native plants and begin adding them to your landscape. As interest in native plants has grown, a number of native plant nurseries have popped up all around the metro area and across the state. In addition, each spring and fall, Georgia Audubon, the Georgia Native Plant Society, the Chattahoochee Nature Center, and others conveniently host native plant sales to make finding native plants a cinch.
If you're interested in learning what plants attract which birds, try visiting the Plants for Birds database at www.audubon.org/plantsforbirds.  Anyone nationwide can access a list of native plants that benefit their favorite local bird species, by just typing in their ZIP code. You will also find a host of resources on Georgia Audubon's website at www.georgiaaudubon.org/sanctuary-resources.html, including a downloadable Plants for Birds brochure that details native plants and the birds they attract.
And if your garden meets minimum requirements, you can have it certified as a Georgia Audubon Wildlife Sanctuary and help us add to a growing network of certified habitats across the state. Learn more about certification at https://www.georgiaaudubon.org/wildlife-sanctuary-certification.html.
Whether you choose to become a certified wildlife sanctuary or just sprinkle a few native plants into your garden, you're helping create valuable habitat for birds, insects and other wildlife. Together we can all be part of the solution and help #BringBirdsBack.