Dan Berschinski Honored with Renovated Home
After many months of renovation work on Dan and Kelly Berschinski's Mountain Way home, a dedication ceremony celebrated the completion of that effort here in North Buckhead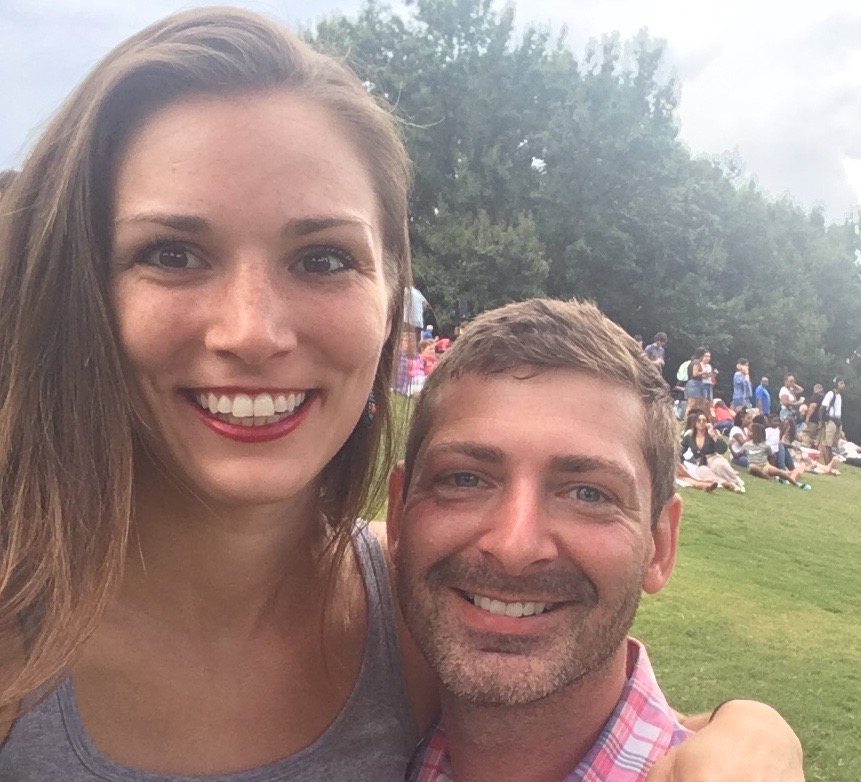 Dan and Kelly Berschinski
Sponsored by the Stephen Siller Tunnel to Towers Foundation, the ceremony was attended by many North Buckhead residents and multiple news organizations, and featured the participation of the Patriot Guard Riders, a Marine color guard, an Atlanta Police Department motorcycle squad, and representatives of the corporate donors who helped supply materials to build and help improve the Berschinski's house to accommodate Dan's condition.
From the Tunnel to Towers website: 
"Dan Berschinski grew up near Atlanta, Georgia, and went on to graduate from the United States Military Academy at West Point in 2007. In the summer of 2009, then Lieutenant Berschinski deployed to Afghanistan. A month into his deployment on August 18th, Dan triggered an improvised explosive device, which instantly severed both of his legs above the knees, broke his jaw and shattered his left arm.
"Dan underwent four months of inpatient surgeries and hospitalization at Walter Reed Army Medical Center in Washington, D.C. He then spent the next three years undergoing daily physical therapy and prosthetic limb training. He became the military's first above-the-knee and hip-disarticulation amputee to walk on a daily basis.
"After medically retiring from the Army, Dan went on to attend and receive his MBA from Stanford University's Graduate School of Business. In honor of Veterans Day, Tunnel to Towers announced the mortgage on Captain Berschinski's Atlanta home had been paid in full on November 11, 2020. The Foundation also unveiled renovations to improve accessibility
The home is one of Tunnel to Towers' Smart Homes, which include a myriad of features such as automated doors and lighting; wider halls and doorways; special showers to accommodate wheelchairs; automatic door openers; cabinets, counters, and stove tops that can be raised and lowered; back-up generators; and central heating and air conditioning systems that can be controlled by tablets. The Foundation honors the sacrifice of NYC firefighter Stephen Siller who laid down his life to save others on September 11, 2001.
Today, Dan runs a hardware product distribution company called Two-Six Industries and Kelly is a Ph.D. candidate in neuroscience at Georgia State University. 
When we asked Dan what he'd like to say to his North Buckhead neighbors, he offered, "It was the greatest honor of my life to lead American soldiers in combat and despite the severity of my injuries  I have no regrets - primarily because of the incredible support I have received from friends, family, neighbors and our nation as a whole. Because of that tremendous support, I am still able to live a very enjoyable life and I feel like I owe more to this nation than ever before. Kelly and I love living in North Buckhead and we enjoy being part of this great community."