In This Issue...
---
Introducing Neighborhood News
NBCA's new communication program uses several communication formats to help keep you informed.  The emphasis is on different media for different tastes, up-to-the-minute timeliness, and interactive links for additional information.  The different types of media include email Announcements, the NBCA website, social media, and NBCA Magazine.  
And, ta-da!, you are now reading the inaugural edition of Neighborhood News, our new twice-a-month e-newsletter.  Neighborhood News will present brief articles focusing on people, places and activities in North Buckhead and beyond.  We will also keep you updated on the status of on-going projects.

Enjoy this first Neighborhood News edition!!
---
New NBCA Logo
We are evolving NBCA's communications, logo and graphic design to reflect the essence of North Buckhead - a community with sophisticated city excitement at its doorstep but grounded in exceptional natural beauty.  All of these factors are reflected in our new design:  
Stronger more mature buck 
Multi-color logo that captures both urban and nature images 
A more geometric form creating a bold, modern and confident sensibility
Energetic color palette, which you can view by linking to the new NBCA Magazine
---
As a Civic Association, we want to know North Buckhead residents' concerns and priorities for the neighborhood.  We conducted a survey this fall and residents weren't shy about telling us what was on their minds.   Safety/Crime is North Buckhead's number one priority. After that, it was a close second between Neighborhood Aesthetics and Traffic.  Link to the new NBCA Magazine to learn about all the NBCA initiatives on the docket to address what is most important to you. 
---
 What Do I Do with My Fall Leaves!?!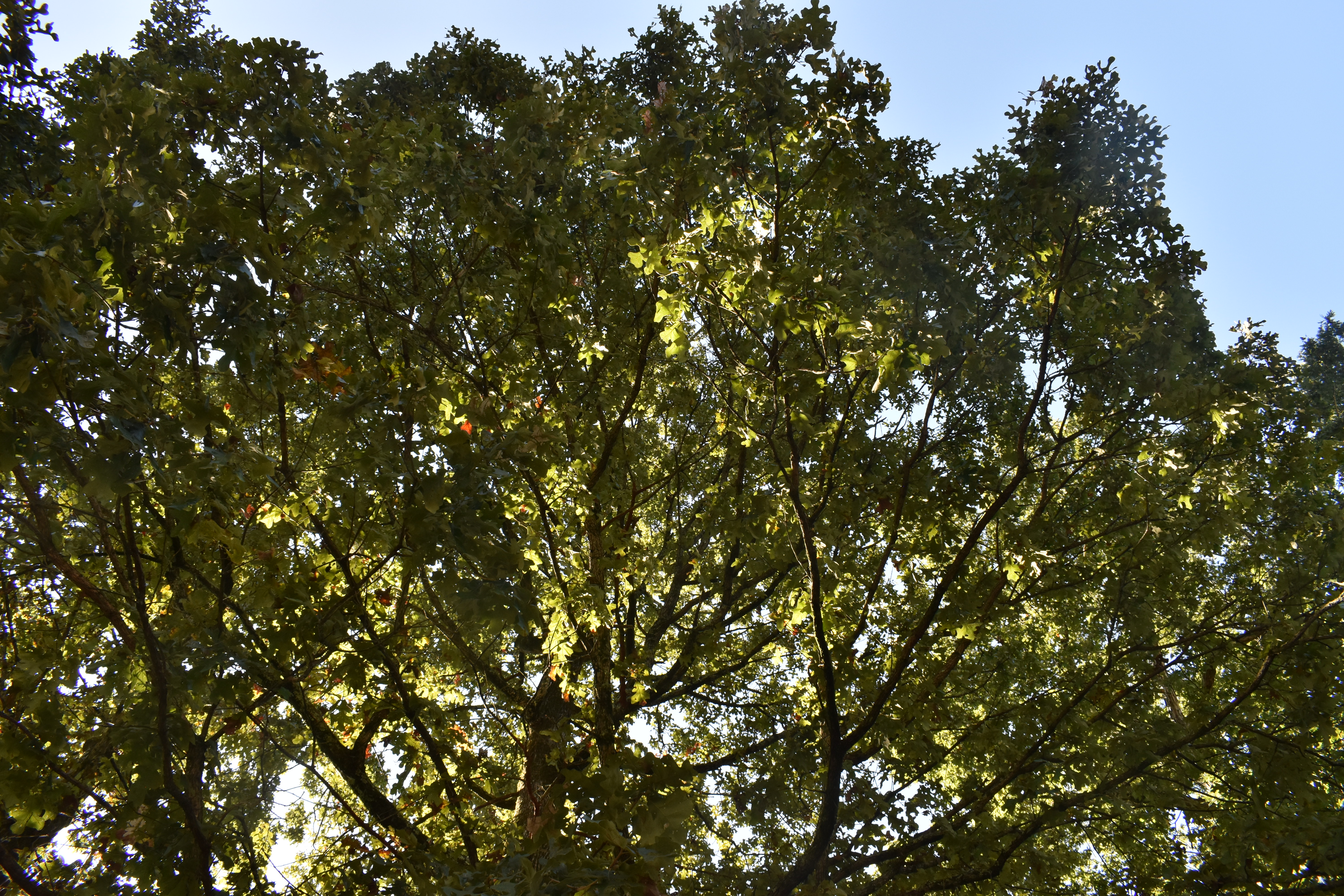 The Office of Waste Services has announced that they have resumed lawn waste pick-up and ask that we set out our yard waste on our regular trash day.  However, prepare to be patient since Waste Services is still understaffed and the pickup may not be every week for now.  
An even better alternative to bagging all your fall leaves for pick up is to use the beneficial nutrients provided by your leaves as mulch in your garden beds. As organic mulch decomposes, it releases valuable nutrients for your plants. Leaves can be used as a mulch in vegetable gardens, flower beds, and around shrubs and trees. In annual and perennial flower beds, a 2 to 3-inch mulch of shredded leaves is ideal.
Shredded leaves make a much better mulch than un-shredded leaves.  Shredded leaves don't blow around nearly as much as whole leaves and they decompose faster.  To shred your leaves, just buy a leaf shredder from your hardware or home improvement store or blow your leaves onto a grass area and run over them with your lawn mower.  Shredded leaves can then be carried or blown onto your planting beds or other natural areas.
 Click here to learn more from thespruce.com.
---
 Membership Drive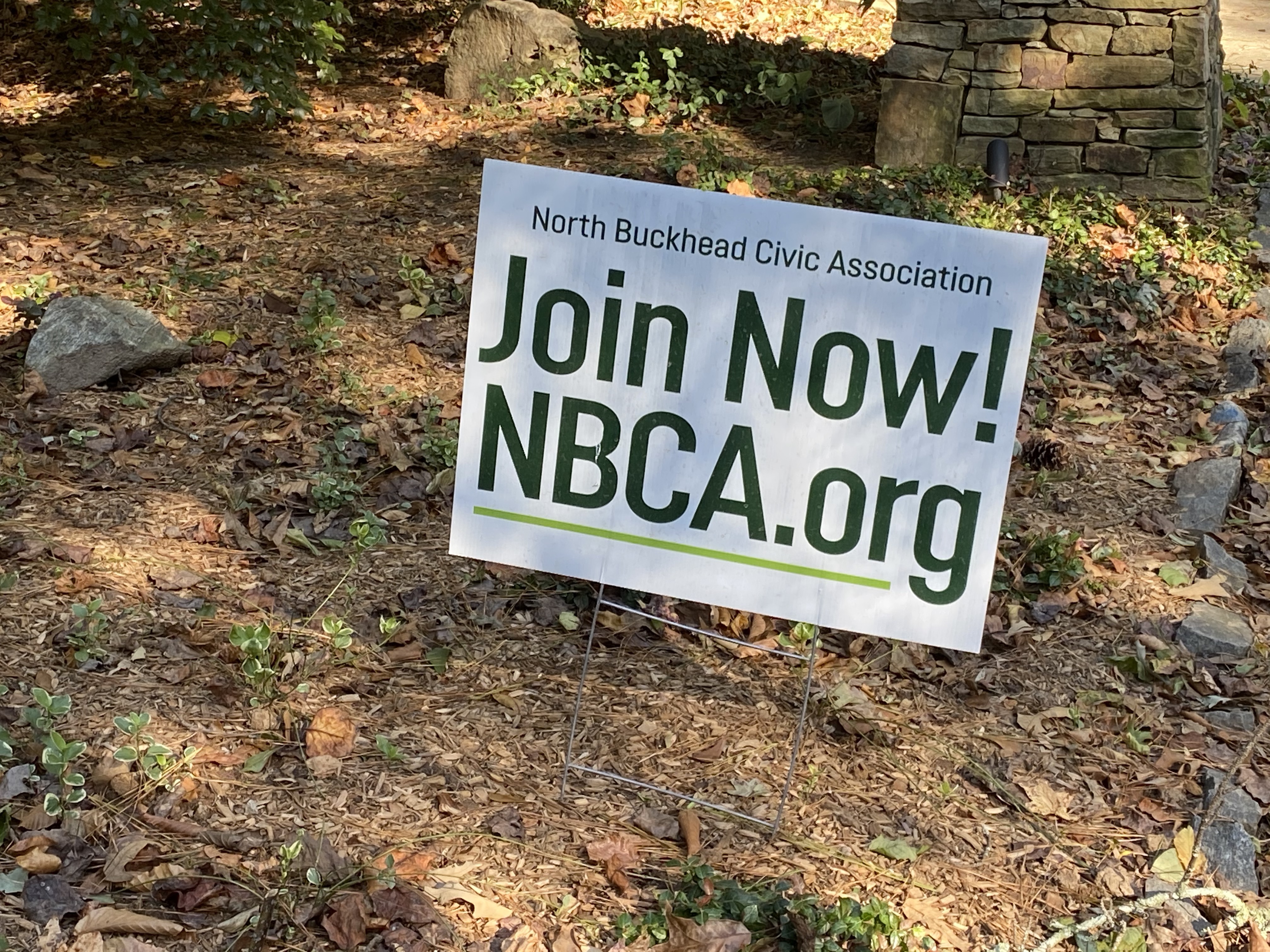 We hope that you have noticed the Join Now! yard signs all around North Buckhead.  If you are already a member, thank you!  You are already helping make North Buckhead a better place.  If you are not already a member, please sign up.
Joining NBCA is a terrific investment.  Annual dues are only $50 per household.  And the all-volunteer NBCA leverages this modest fee for great impact -  lobbying for neighborhood improvements, providing frequent communications, building community, improving public safety, and representing North Buckhead with local leaders.
NBCA is the only group solely focused on improving our wonderful neighborhood. Protect the huge investment that you have in your home by making this small investment in NBCA. 
Just click here to Join Now
---
Neighborhood News is published twice monthly by the North Buckhead Civic Association.
NBCA Communications Team
We need volunteers!!!  Please contact us at: